Mens
Shirts
Mission Workshop apparel is designed and built for
high output activities: on-road, off-road
or gravel roads in-between.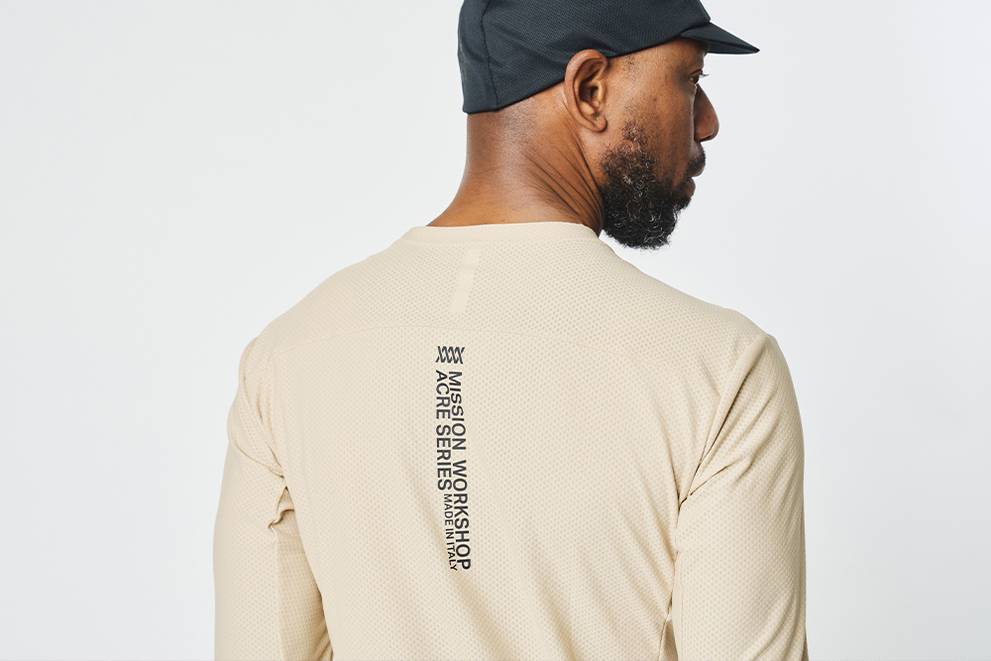 Our next to skin layers use modern technical fabrics such as an Italian double-knit dimensional mesh that exponentially increases surface area for improved wicking, breathability, and rapid drying. We also use classic technical fabrics, with state-of-the-art upgrades, like extra-fine Australian Merino Wool which is spun around a core of nylon for enhanced strength and durability.